Audit and Transaction Services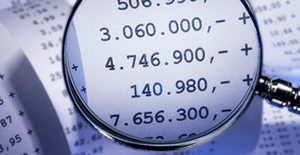 Financial statements external audit in accordance with IFAC standard.
Management audit.
Projected financial statements audit.
Accounting principles review in unaudit financials statements.
Payroll audit.
Franchise audit.
Internal control system review.
Cost structure analysis.
Design, development and implementation internal audit department.
Outsourcing of internal audit function.
Reports and certification for specific purposes.
Corporate Syndic function.
Due diligence for M&A and Spin Off.
Process and diligence registration for capital increase/reduction, M&A, Spin Off, etc with local Corporate Registry.
Corporate transparency systems implementation.
Forensic accounting.
Money laundering audit implementation.
Accounting

Accounting outsourcing.
Accounting and administrative process evaluation.
Advise to implement new accounting systems.
Interim accounting advice.
Taxes

TAX ADVICE

General Advice regarding Federal, State and Local Taxes.
Analysis of tax implementations in business.
Advice and assistance management to obtain tax benefits, in industry promotion plans.
Review and filing of tax returns. Assistance in audits conducted by Tax agencies.
Assistance in executive related tax matters.